Breast Augmentation Clinic Las Vegas
The Lift Body Center - Breast Augmentation Clinic in Las Vegas offers the most sophisticated technologies available in the cosmetic industry today. Our clinic offers a wide selection of minimally invasive procedures including breast augmentation, implants, and contouring procedures to meet the needs of every client.
By offering a variety of different technologies and procedures in one place, our clinic is able to create phenomenal results by choosing the procedure or procedures that are best suited for each client. Techniques and technologies can be mixed and matched to come up with optimal results every time.
Our doctors are specialists in performing breast implant surgery, breast augmentation using fat transfer, and breast lifts. With decades of experience and the most advanced technologies at hand, our specialists work to contour the body to bring out its most appealing features. By enhancing a woman's outer beauty, doctors hope to build their client's self-esteem and self-image.
Each patient receives individualized attention before, during, and after their surgical procedure. Our goal is for patients to enjoy a quick recovery and a successful procedure that exceeds their expectations.
Patients from all across the United States regularly visit the Lift Body Center practices in Chicago, Milwaukee and Las Vegas. Typically, patients make an appointment for an initial consultation with our medical staff to learn more about our state-of-the-art facility and how our experienced doctors can use minimally invasive technologies to perform amazing body contouring feats.
Fat Transfer for Breast Augmentation
We use the latest technologies to get the best results. Some women opt to use fat transfer to augment the size of their breasts rather than implants. Using a new technology called Waterlipo™, our doctors utilize liposuction to remove fat from one area of the body and transfer it to the breasts.
There are certain advantages to using fat transfer for breast augmentation over implants. Fat transfer offers a permanent solution for breast augmentation that is very natural. And patients like the idea of removing fat from an area of the body where it is unwanted and moving it to the breasts to create a more appealing contour.
Why Choose our Center?
Patients choose the Breast Augmentation Clinic Las Vegas because we offer many different surgical options in one convenient location. By offering breast enhancement in conjunction with other procedures like liposuction, we're able to cater to each patient's specific needs.
Our doctors are able to customize results to fit each patient's needs. We look at each patient's overall presentation to determine how to optimize results and achieve the best possible outcomes.
Have more questions? Ask Dr. Joffrey!
Feel free to ask questions online about breast implants and reconstruction, fat transfer for breast augmentation, and breast lifts using the form to the right. Dr. Joffrey and his staff enjoy responding to questions about breast enhancement surgery from potential patients and the general public.
Consider scheduling an initial consultation with Dr. Joffrey if you're serious about breast enhancement surgery and you'd like to learn more about how these procedures could change your life. At the initial consultation Dr. Joffrey and his staff will use their expertise to determine what surgical options would allow you achieve the most appealing physique.
Consultations are free
You can make a complementary appointment by contacting us at 702-472-9880 or using our contact page. Our experts can help you look and feel your very best.

Dr. Paresi MD

Dr. Joffrey MD

Dr. Gutowski MD
Meet the doctors

Photo gallery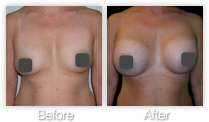 Breast Augmentation Clinic Las Vegas
Your vision...
our expertise.